All articles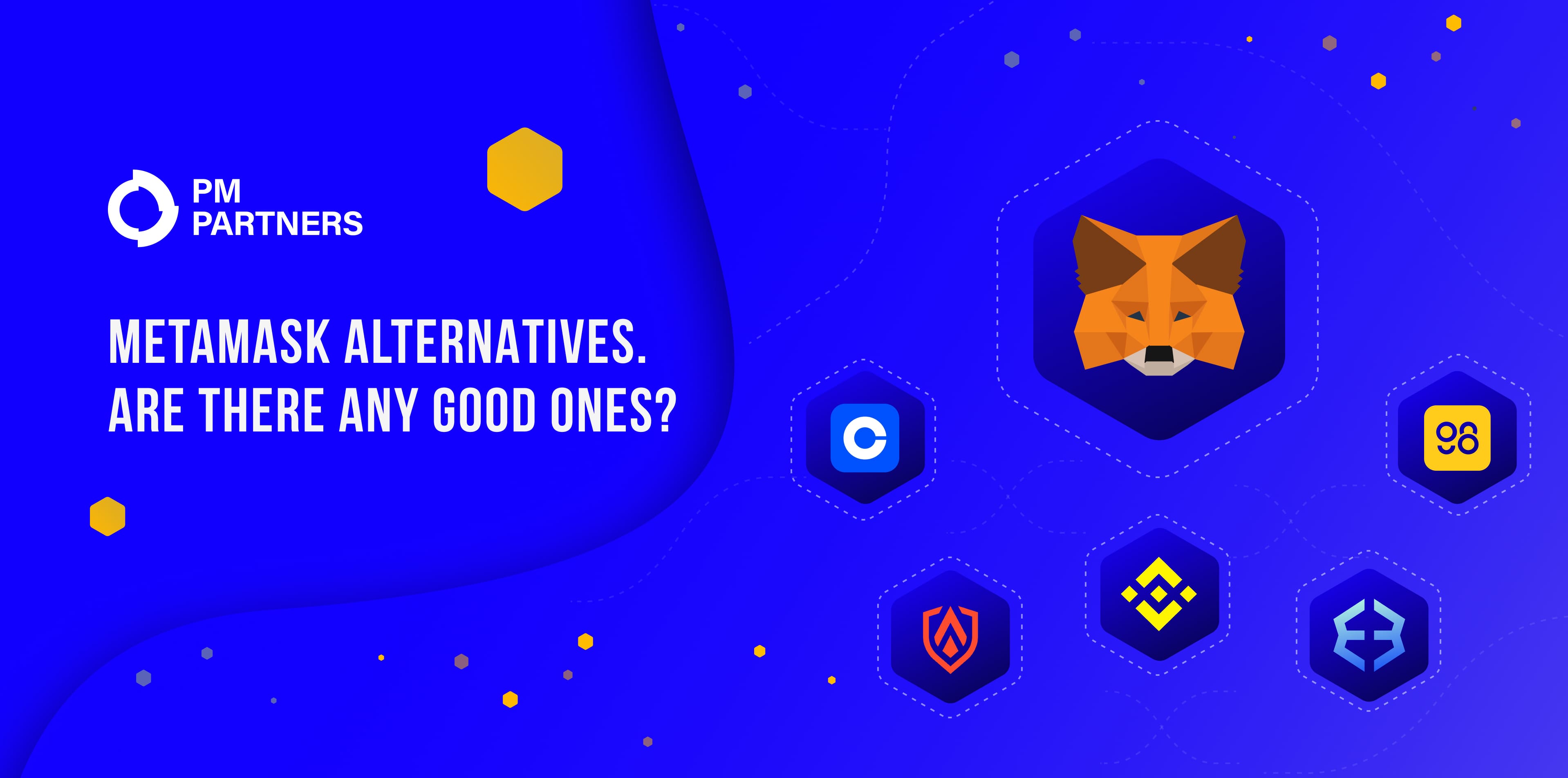 Metamask Alternatives. Are There Any Good Ones?
The growing popularity of cryptocurrency makes us increasingly interested in the crypto world. For example, people who previously didn't see the difference between Bitcoin and Ethereum are now trying to choose the best crypto wallet. So public interest in this topic is obvious. It is also natural that, as in any market, a leader quickly appeared among crypto wallets and it is called MetaMask. In this article, we will analyze in detail the pros and cons of this crypto wallet, as well as explain what alternatives exist today and why people are increasingly looking for them.
What is Metamask?
Let's start with the basics. Since you found this article, you must already know about such a popular browser extension as MetaMask. Over the past years, MetaMask has earned a reputation as a trusted crypto wallet linked to the Ethereum blockchain.
As you know, a crypto wallet allows you to interact with the blockchain. And although the name "wallet" itself is a little misleading, since it is more of a tool for working with assets, we will still use this well-established expression for a better understanding.
About MetaMask:
MetaMask wallet supports transfers and storage of cryptocurrencies. In addition, it is often used to work with NFTs. Also, this crypto wallet contains a cryptocurrency swap service.
MetaMask is most popular in the browser extension version. At the web application level, this wallet conveniently interacts with smart contracts of decentralized applications.
Quite often, MetaMask is used to work with DeFi and NFT.
Types of Crypto Wallets and Crypro Exchange Solutions
Time goes by and every year new crypto wallet apps appear, competing with each other. And although on the one hand, we have more opportunities to choose the right product for ourselves, nevertheless, determining the best crypto wallet for your needs can be a difficult task. That is why we at PM Partners will tell you about the most common types of crypto wallets and what they are commonly used for.
Conventionally, crypto wallets can be divided into two main categories. There are so-called "hot" and "cold" crypto wallets. They are very easy to distinguish. The main thing to remember is that a hot wallet is always connected to the Internet, while a cold wallet is not connected to the Internet or is offline. Each of them has its pros and cons. For example, a hot wallet is more convenient, but your assets on it are much easier to steal. At the same time, a cold wallet is more secure, but working with it requires certain technical knowledge.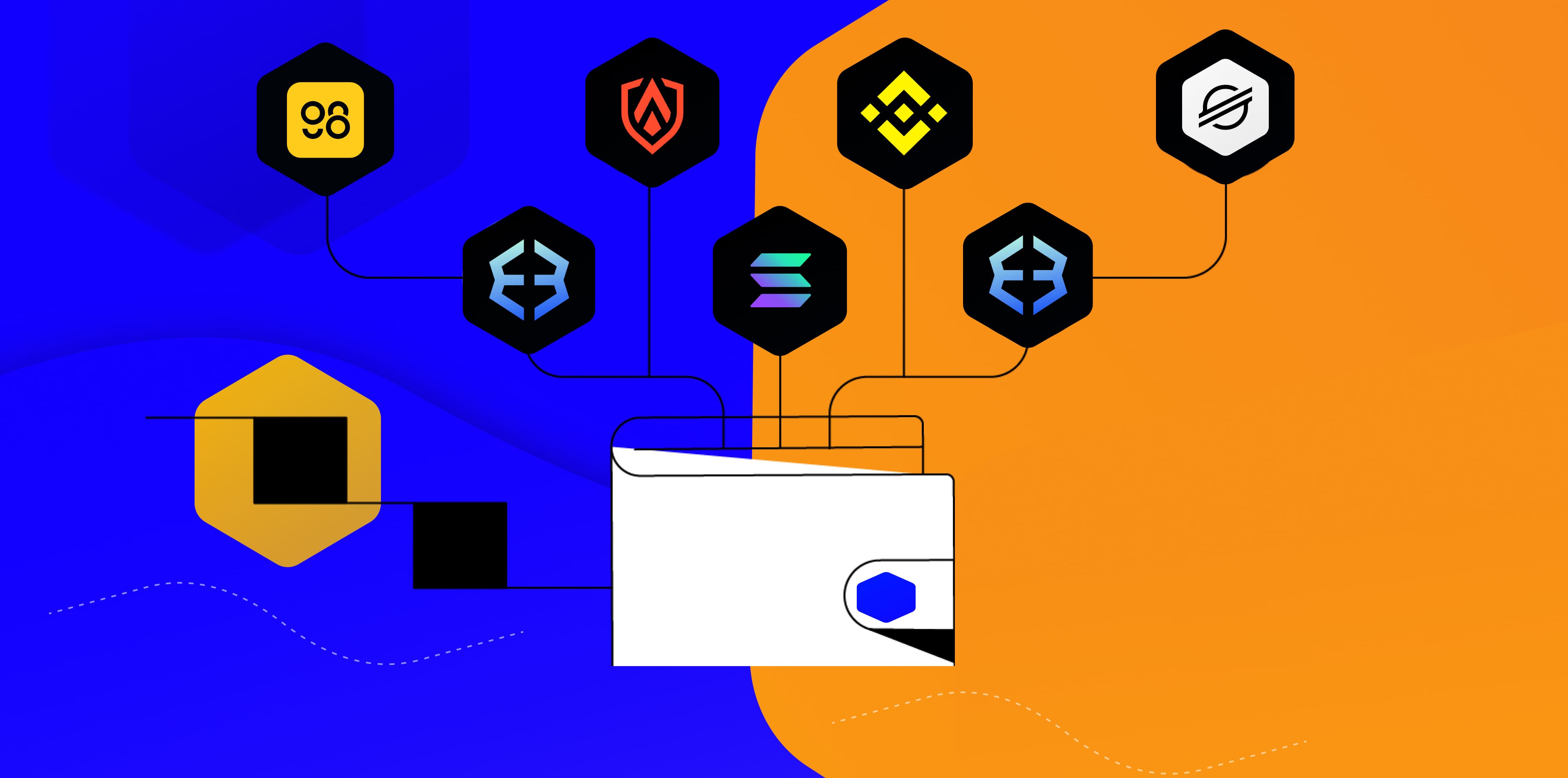 Types of hot wallets:
The keys are stored on the computer's hard drive. This is a simple and free type of wallet. At the same time, it is potentially vulnerable.
Examples: Exodus, BitPay, Electrum.
A wallet that you access through a web browser. Also convenient to use, however, the security of your wallet is entrusted to a third party. This means that such a wallet is also potentially vulnerable to hackers.
Examples: Metamask, Coinbase, Guarda.
A wallet linked to your smartphone. A very convenient thing that allows you to carry out cryptocurrency operations on the go. However, this is the main disadvantage, by stealing or hacking your phone, attackers get access to your crypto wallet.
Examples: Blockchain.com, BitPay, Trust, Edge, Electrum
Custodial and non-custodial wallets
This is a variant of a crypto-wallet in which a third party stores the user's private keys. Typically, they use them to confirm transactions on behalf of the wallet owner. This type of crypto wallet is suitable for users who are willing to trust third parties with their private keys. However, they are usually not recommended due to the risks of being hacked or, say, an exchange going bankrupt.
In turn, non-custodial wallets do not have such a disadvantage. They do not require you to trust a third party with your account keys, but the risk is now on the user. After all, if the private key is lost or compromised, its funds may be irretrievably lost.
Types of cold wallets:
This is an offline wallet, for which the written or printed keys are stored in a secure place. On the one hand, this completely excludes hacking an online wallet. On the other hand, God help you if you lose this piece of paper.
And while you can just write everything down using a piece of paper and a pen, there are entire websites to help you create your paper wallet.
Examples: BitcoinPaperWallet.com and WalletGenerator.Net
These are essentially USB flash drives that act as a wallet. They are offline and connect to a mobile device or computer at the user's request. This makes, on the one hand, this method of storage safe, and on the other hand, it is difficult for beginners and requires some money.
Examples: Trezor Model One, Ledger Nano S, Ledger Nano X.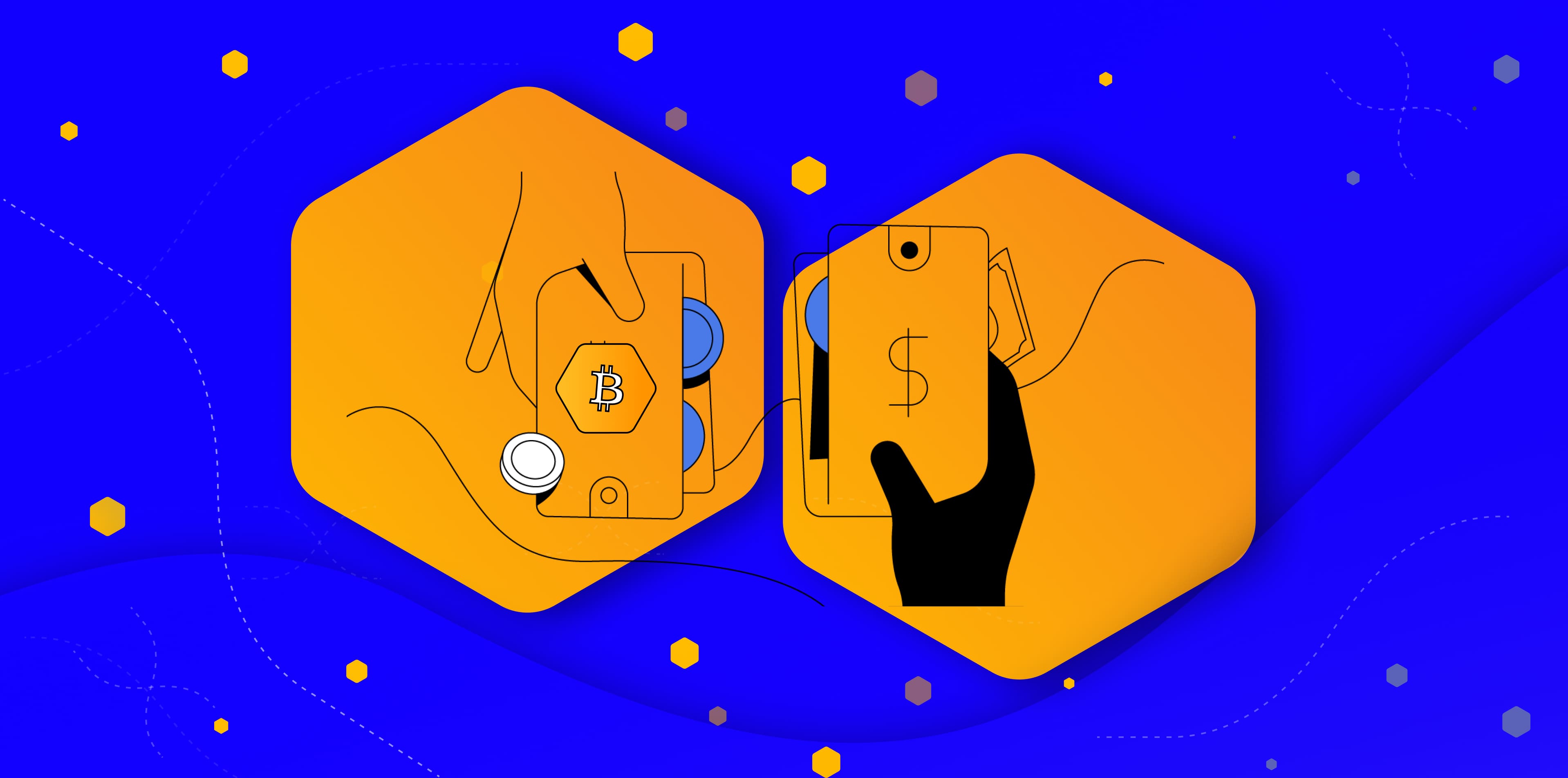 Why Do We Need to Search for Metamask Alternatives & Wallet Competitors?
As you must have figured out by now, there are many alternatives to MetaMask. There can be many reasons to look for the best alternative to MetaMask. Some users are looking for a more specialized offer. For some, the integration that MetaMask competitors have is important. Well, for many, an insufficient, in their opinion, level of security is enough to look for MetaMask alternatives.
And although many today call MetaMask the most popular cryptocurrency wallet in the world, no one can rest on their laurels forever. In addition, this wallet does not yet support bitcoins, although plans to add such support have been announced more than once. These or other reasons repel a significant part of users. Anyway, the most popular MetaMask wallet competitors are Coinbase Wallet, Hyperledger, Kcash Wallet, WalletConnect, Trust Wallet, and Mastercard Blockchain.
Crypto Exchange Solution Types
As we have already said, the competition in the crypto wallet market is very high. The same can be said about cryptocurrency exchanges. To understand what makes different crypto exchanges different from each other, you must first understand how they work.
By and large, a cryptocurrency exchange is a kind of web service between a seller of a cryptocurrency and a buyer that allows for an exchange related to the cryptocurrency. Both fiat and digital currencies are used on these exchanges. As a rule, they charge various fees or commissions for transactions using their services.
There are three types of cryptocurrency exchanges: CEX, DEX, and a hybrid option:
CEXs are centralized cryptocurrency exchanges. They are regulated by a central authority that registers and verifies them. Such exchanges act as an intermediary between the seller and the buyer. CEX manages the deposited wallet. Your data is transferred to the KYC compliance platform to open an account. In addition, CEX is divided into two types: Fiat/crypto (for beginners) and Crypto/Crypto Pairings (for advanced users).
DEXs are decentralized cryptocurrency exchanges. Such exchanges operate without an intermediary. That is, in this case, there is no central entity that will hold your fund. It is a peer-to-peer service platform that helps sellers and buyers exchange their tokens without intermediaries.
Hybrid cryptocurrency exchanges
This is a next-generation project that aims to combine CEX and DEX. It combines their best qualities such as speed, liquidity, privacy, and security.
List of Top Metamask Alternatives
There is no doubt that over time, cryptocurrency wallets will become the new standard, gradually replacing cash. With the speed with which technology develops, this can happen soon. And although MetaMask can be considered one of the most common wallets, there are already many alternatives on the market that meet different needs.
DefiChain is a Crypto wallet solution that provides excellent possibilities for investment powered by Blockchain and Bitcoin, Ethereum, Bitcoincash, Litcoin, Doge, and many others – the most secure liquidity pool in the world. All this is possible with stocks and precious metals too. This Metamask alternative was created with the help of PM Partners, and we are incredibly proud to be part of it.
Read more about our other blockchain technology solutions.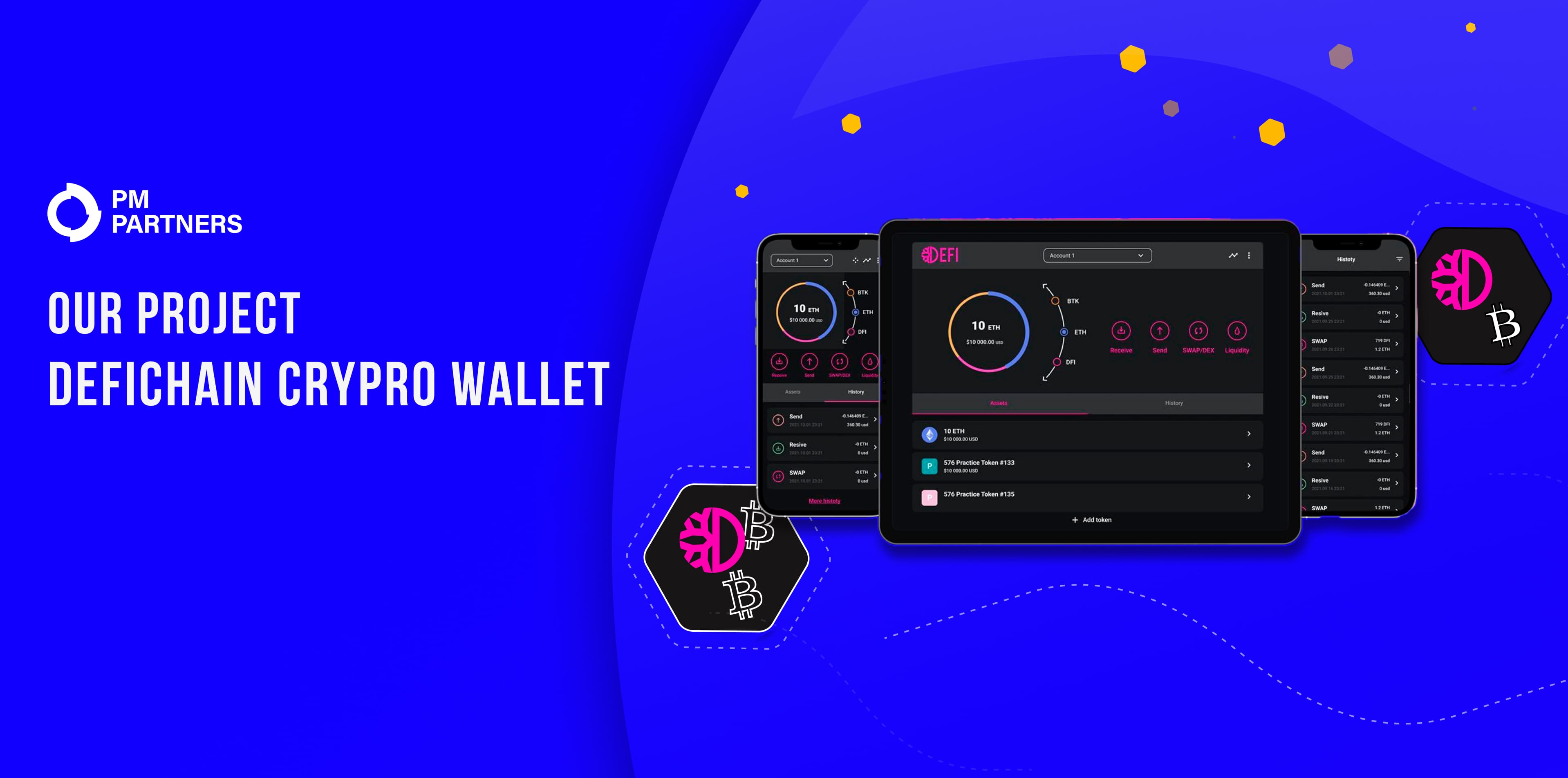 Cryptocurrency wallet Coinbase Wallet allows you to store both non-fungible tokens and cryptocurrency in one place. The big advantage is that it accepts all ERC20 tokens, as well as many other cryptocurrencies, including bitcoin, dogecoin, XRP, and Litecoin. In addition, you can use Coinbase as a DApp browser and as a browser extension in Google Chrome. You can easily download it from the Apple Store or Google Play.
Coin98 wallet was designed as a one-stop shop for decentralized finance, cross-network exchanges, income, income farming, and holding. A big plus for privacy connoisseurs is that this is a non-custodial wallet that does not collect your personal information. Coin98 is easy to use and supports over 25 blockchains, including ETH, BTC, Binance Smart Chain, and more.
Binance wallet created for Binance Smart Chain and Binance Chain. Despite the similarity in name, these are two independent blockchains that work together. For example, the Binance Chain wallet supports Ethereum. Additionally, Binance Chain Wallet is available as a web browser extension for Firefox or Chrome. Typically, these wallets are used to store cryptocurrencies and access thousands of Dapps and projects on various blockchains.
A new wallet designed for Ethereum smart contracts that allows you to use the Ethereum wallet app. Very convenient, intuitive interface reminiscent of a Facebook account. In addition, the Authereum wallet allows you to connect to various Ethereum applications on personal computers and mobile devices.
Convenient and functional crypto wallet with live infographics. The Exodus interface allows you to manage your savings in real time. The modern design is pleasing to the eye, and the absence of a centralized exchange makes it easy to exchange digital assets. And all this while maintaining privacy and control over your keys.
Cryptowallets Development Processes
As we wrote earlier, the popularity of cryptocurrencies and their diversity prompted crypto exchange development, as well as the creation of various crypto wallets. After all, any savings should be stored in a safe place. However, to better understand their differences, we need to delve into the technical part. An effective process of developing a crypto wallet is carried out in several stages.
Strategy
First of all, you need to decide on your strategy. You need a plan for how the idea will turn into a successful application. For this you:
Define future users
Identify competitors
Define the goals and objectives of your wallet
Choose the right mobile platform
The cost of creating such an application for cryptocurrency wallets can be different. On average, it costs between $50,000 and $150,000 and takes four to six months of development.
Product card
Now you can start preparing the product roadmap. To do this, you need to prioritize the requirements for your new cryptocurrency wallet. In addition, at this stage, you will need to conduct technical requirements gathering & analysis, which will be required to develop the application.
Your team will need to include iOS and Android developers if you plan to create a mobile application for mobile platforms such as Android and iOS.
UI/UX design
The success of your online wallet largely determines its usability. What is the use of an application that, although it provides a lot of features, is too complicated and incomprehensible for the average user? Therefore, the focus at this stage should be on creating the most intuitive and interactive user interface.
This approach will also help maintain interest in your wallet among users, building loyalty. To do this, you need to create an information architecture, as well as workflow diagrams. This will help identify any possible interactions your users have with the wallet.
Crypto Wallet development
It seems we have come to the main part – developing your cryptocurrency wallet! However, before doing this, you will need:
Define technical architecture
Choose a technology stack
Define development milestones
Simply put, to develop a crypto wallet at this stage, you will need development platforms and a transaction engine. Among the most popular blockchain platform options are Quorum, BigChainDB, and Hyperledger. Well, the transaction authentication mechanism is provided by: Proof of Work, Proof of Stake, Delegated Proof of Stake, Proof of Elapsed, and Federated.
Testing
To provide your cryptocurrency wallet with comprehensive QA testing, you will need to pass the following tests:
Security testing
Device and platform testing
User experience testing
Performance testing
Functional testing
Deployment and support
So we have come to the most anticipated stage – submitting your application to the app stores. After you select App Store or Google Play, depending on your application, you will need a developer account to run your wallet. Android apps in this regard launch much faster and can become available in the Play Store within a couple of hours after submission, while it can take up to a couple of weeks for iOS to be reviewed.
However, even after launching the application, you should not relax. You need to keep track of crypto wallet usage and KPIs. This is necessary to measure the success of your application. Also, you should constantly check the crash reports that will inevitably occur and, of course, quickly fix the problems that users have.
Why Choose PM Partners for Crypto Wallet or Crypto Exchange Solution Development?
Right now, you might be thinking: why should I work with a cryptocurrency wallet development company? After all, there are many ready-made solutions. There are indeed many good alternatives to the existing Crypto Wallets or MetaMask alternatives on the market right now, but they are not individual and will not always suit you.
We can create a Crypto Wallet and alternative to MetaMask according to your needs, taking into account all your requirements. Check out our Behance portfolio and our cases.
PM Partners has all the knowledge to develop a successful cryptocurrency wallet for your company. We specialize in full-cycle exchange solutions development. Our team of developers and experts is ready to turn your vision into reality. Just write us and you will find out how we can help you create a crypto wallet that will fully fit your business model.
Contact us now to discuss how your cryptowallet solution and Metamask alternative!