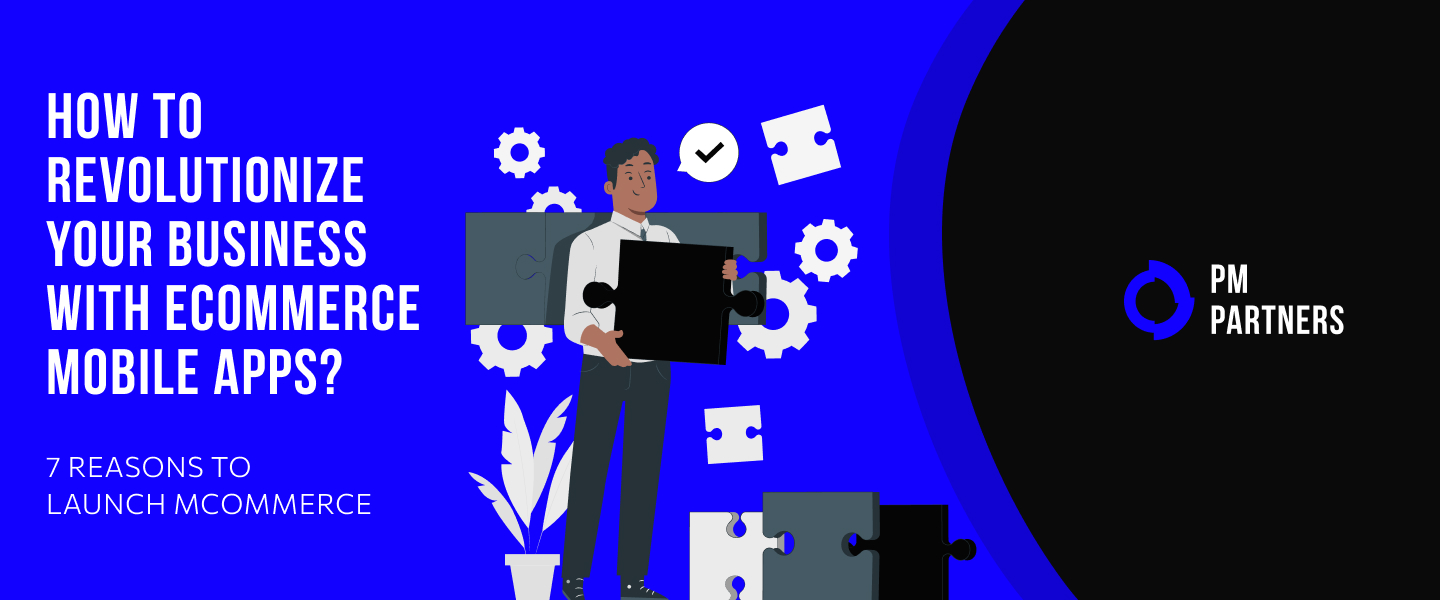 October 24, 2022
How to Revolutionize Your Business with eCommerce Mobile Apps? 🎯 Top 7 Reasons to Launch mCommerce
The development of an eCommerce platform for mobile apps is what you need a reliable vendor for. This niche is fast-passing and highly sensitive to the experience of developers. 
PM Partners team is a well-seasoned provider of mobile apps for eCommerce sites.
We offer end-to-end development, including anything from the market discovery phase to the deployment of the ready-to-use solution and their technical support and maintenance.
Our team includes business analysts, designers, developers, project managers, and other IT experts that may take on an eCommerce project of any complexity. 
Read more