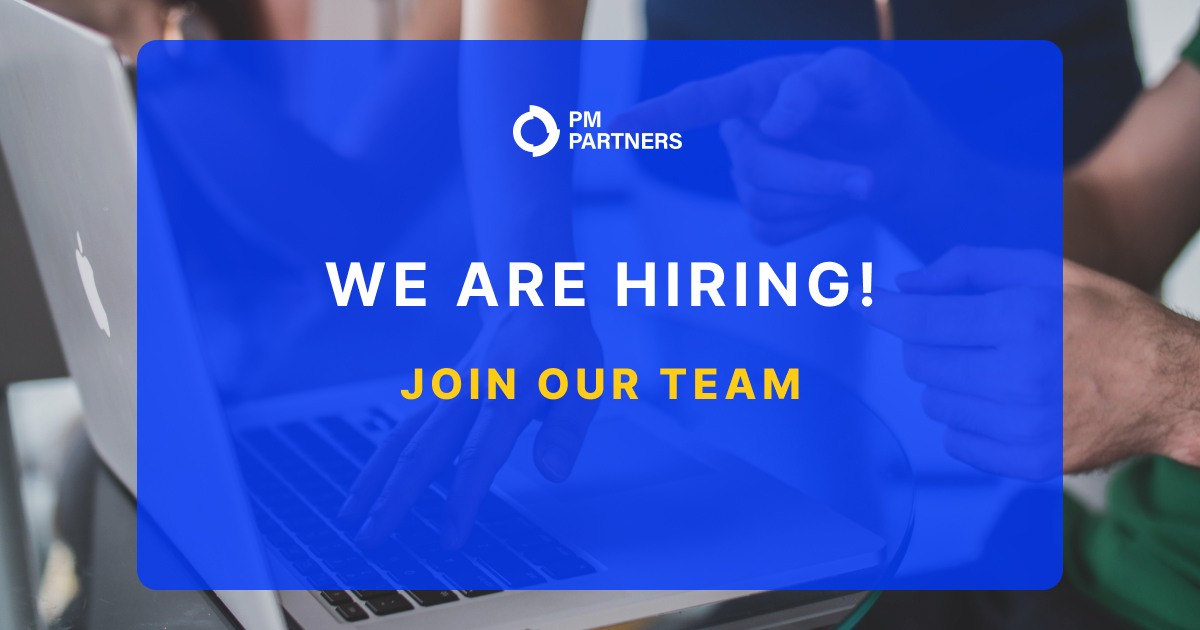 PMP Group is hiring! Sales Manager Job Opening
PMP Group is looking for a Sales Manager!
PMP Group is a software development and data engineering company whose mission is to digitize and integrate businesses and people online with maximum data reliability.
Since 2016, we have been providing technology solutions for enterprises in data-intensive industries.
Our team is inspired to apply their extensive experience and skills to support millions of people worldwide in achieving a high standard of living. We are waiting for you if you want to make this world a better place.
Sales Manager Job Description for PM Partners
Pro-active Sales Manager to support the Marketing and Business Development Department in sales generation.
Remote or hybrid work opportunity!
What we are waiting for:
Minimum of 3 years of experience successfully managing sales/business development in SaaS/ outsourcing/ outstaffing industry, building and developing relationships with existing customers or partners.
Excellent verbal and written communication skills
Fluency in English is a must
Detail and result oriented
Willingness to take a direct part in processes
Work experience of II Sales manager from 1 year
Understanding outstaffing and outsourcing industry
Ability to draw up documentation and presentations
Proven ability to close deals
Personal qualities:
proactivity, initiative, responsibility, stress resistance and self-organization, strong team-player
Responsibilities:
Working with leads: processing requests, conducting preliminary negotiations, sending portfolios
Actively search for and attract customers (B2B)
Conduct negotiations and conclude agreements with clients
Participate in tenders and form commercial proposals
Promptly process orders and incoming messages
Advise customers about the product and additional services
Participate in the development and implementation of new projects within the company
Maximum identification of the client's needs at the first contact
High-quality transfer of project information from the client to the team
Correspondence with clients (letters, Upwork/Freelancer/Toptal/other similar platforms)
Ability to work with liabilities (receivable, current project payments)
Work for results – receiving payments from clients for projects
Participation in various online and offline events to expand clients
Strengthen relationships with existing partners by improving existing services and identifying new opportunities
Reporting