All articles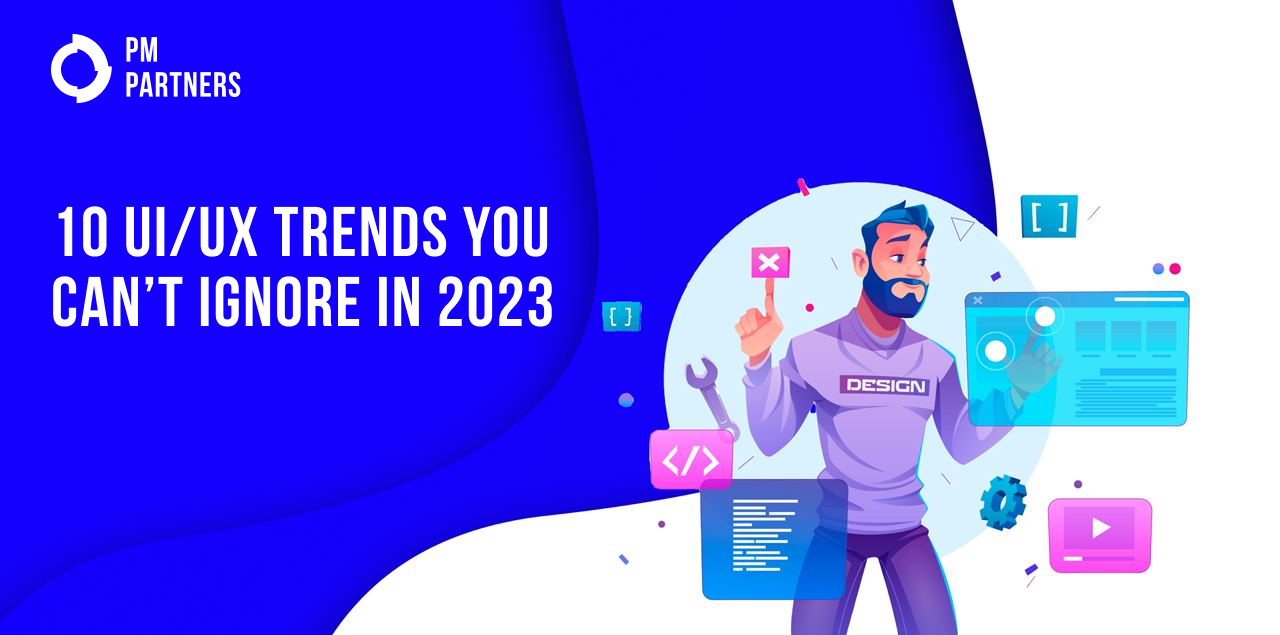 UI/UX Design Trends You Can't Ignore in 2023. Top 10 Review by PM Partners
It would be an understatement to say that 2022 is a challenging year for the entire world. However, no matter what events happen, people adapt to everything, and business is a vivid confirmation of this. In this regard, the role of UI/UX, which helps to achieve business goals, is especially growing. Despite difficult times, this area is actively developing, setting trends for the future.
We prepared a list of top UI/UX Trends 2023 for digital businesses to keep up with competition.
Top Trends to keep an eye on in 2023 and why are they important?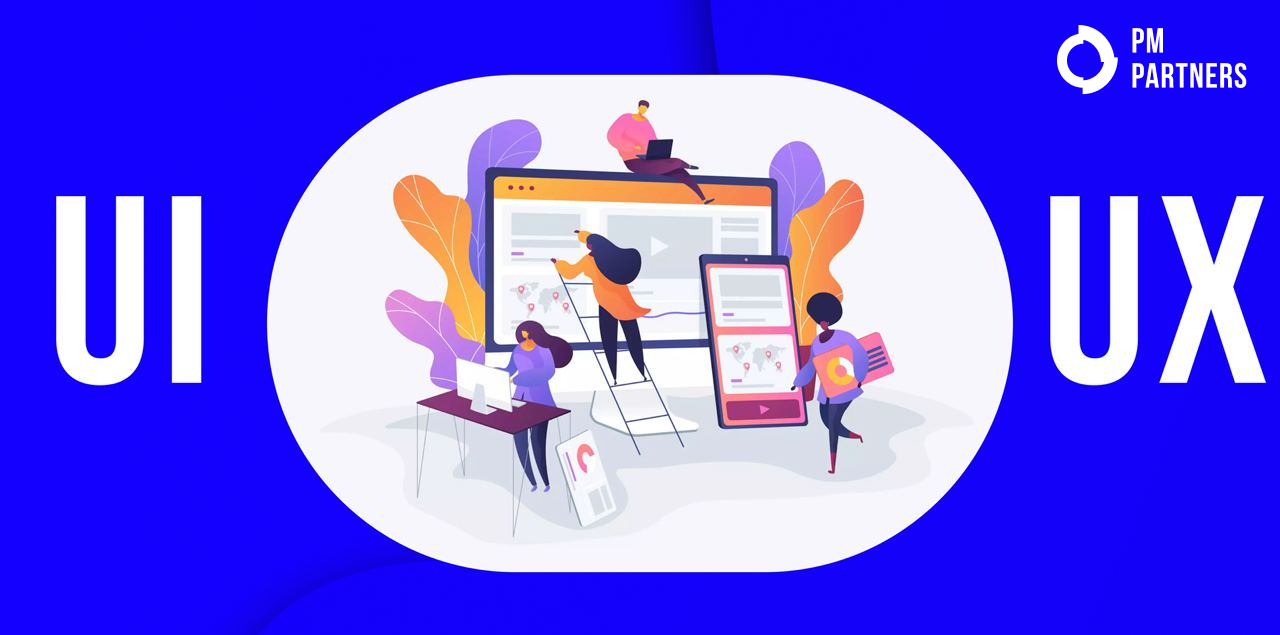 That is why you need to understand which trends in UI UX design dominate the market this year and which trends will determine the market next year. Studying 2022 UI UX design trends gives us a good understanding of where the market is moving and how businesses improve the user experience to achieve their goals.
Based on this, we can make a list of the newest trends in UI/UX design that you should take a closer look at next year.
1. Virtual + Augmented Reality in UI/UX Design
Virtual reality, which is talked about so much, is one of the latest trends in UI UX. This year, for the first time in history, Virtual Reality Fashion Week was held. Who knows what events in the virtual world await us next year? After all, it is obvious that such giants as Meta will only intensify work in this direction. However, many other ambitious companies are involved in creating hybrid processes and online communities that should become a symbiosis of the digital and physical world. This is a revolutionary trend for UI/UX design and development services that will change our lives. For example, augmented reality can be used to plan decorations or renovations, and train doctors in operations, or it can be used by businesses to communicate with customers and improve order picking efficiency.
2. 3D Imaginary & Animation Trend
One of the current trends in UI UX is 3D graphics, which are actively used in social networks. It is worth noting the general increase in the use of this trend, websites and applications are increasingly using 3D objects or illustrations to complement or decorate content. Most likely, the growth of this trend will continue in 2023, so we all want to make our site more interesting, brighter, and more memorable for potential clients. Plus, it looks logical, combined with the growing use of augmented reality and virtual reality. Nevertheless, it can be stated that the style of the so-called "pleasant corporate illustration" in 3D graphics, which has dominated previous years, has begun to weaken in 2022. People are a little tired of it. Most likely in 2023, some new direction will be popular.
3. Abstracts, Dynamic Colors & Dark Mode
They say that everything new is well-forgotten old. Therefore, it is unsurprising that quick sketches and drawings as full-fledged branding elements began to return in 2022. And although this is an old trend, in 2023 it can get a new breath in graphic and web design. After all, in today's highly competitive environment it is very important to be original, offering customers an individual approach. Abstract, quick sketches in UI UX design will help a brand stand out from the competition and form a subconscious connection between the company itself and its potential client.
The same role is played by the dynamic color palettes of the user interface. They may become commonplace as early as next year.
In turn, the night mode not only intrigues with its unusualness and visual appeal but also helps reduce eye fatigue and will help save battery power. All of these together or separately will surely be among the UI/UX design trends in 2023.
4. Trend on Emotions
From our experience, we see that consumers evaluate a brand more based on emotions than on logic. That's why ui/ux design services always use colors to connect with emotions in their website design. Properly selected combinations allow you to evoke in a potential client exactly those emotions that will affect their behavior and the first impression of the brand. Next year this trend will only intensify due to the expanding techniques. UI/UX designers are likely to combine graphics, video, parallax scrolling, micro-animation, and other visual storytelling techniques to evoke desired emotions in their target audience.
5. Geometrics UI/UX Design
Another trend that is unlikely to lose popularity is backgrounds with abstract asymmetrical patterns. Judging by the non-cutting demand this year, geometric backgrounds and patterns will remain fashionable next year. However, this abstract geometry is likely to change slightly. For example, under the influence of pragmatism, we can see the more asymmetrical design, in particular using symbols or geometric structures to enhance the visual part.
6. Voice Interaction
Voice interaction is already helping to increase business reach. All major companies have their virtual assistants and voice chatbots. All this helps businesses better understand customers and more effectively respond to their requests. Alexa, Google Home, and some other voice assistants already exist on the market. The convenience of voice commands has ensured the popularity of voice search and control functions. Today, more than 70% of US consumers prefer voice search. Sociologists expect this figure to rise next year, and the functionality of this UX feature will receive further improvements. The popularity of VUI may also increase. This voice user interface can be used more extensively for order tracking, emailing, and scheduling.
7. Motion
Technological advances make our lives easier and doing business easier. Just look at the development of animation for the web. In the past, this was perhaps the most difficult task for ui ux developers. But now, with 5G and the inclusion of libraries that allow you to create animations with small file sizes, you can forget about the trade-offs between website performance and animation quality.
The development of technology has helped to include motion design in many processes. Thanks to this, designers have more and more opportunities to delight us with beautiful animations on websites. All this will make the design in 2023 more attractive and dynamic, as well as positively affect the work with clients. After all, all this helps to create amazing micro-interactions that bring joy to users.
8. Fonts & Cursors
Another designer-favorite trick is to make the text change with the user's mouse. The interactive text makes the page interesting, and changing fonts and cursors on mouseover helps grab the user's attention. So some experimentation with fonts & cursors may very well take place next year.
In addition, it has now become easier for designers to create more complex effects, which speaks in favor of more widespread use of this trend in the future. After all, before we had to write all interactions manually, while now it is enough to use modern platforms without code. However, you should always remember that not all people like the interactivity in fonts; many are simply distracted by moving characters. Therefore, you must always strike a balance between an interesting look and readability. However, this design technique can be used for other purposes. For example, highlighting text can make your web pages more legible and easier to use. So there are a lot of opportunities here.
9. Split Screen
Judging by the trends and high competition in the market, businesses will increasingly try to surprise their customers through design. Therefore, it is quite possible to assume that in 2023 we will see bold experiments in terms of approaches to navigation and site layout. One such approach may well be split screen. This effect, when the user's screen displays two separate but related elements, looks promising. This method of placing elements is quite popular on the pages of online stores.
It is likely that in 2023 the use of split screens will be significantly higher. A more modern split-screen layout would either split the two screens asymmetrically or blur the separation between the two screens altogether. The user will likely be provided with various conveniences such as interactive buttons in the vacated space. This will help you use additional functions, such as adjusting the brightness level. In addition, split screen technology is also used to display something "before" and "after".
10. Minimalism as part of Top UI/UX Design Trends 2023
One of their favorite business trends has a good chance of making a comeback next year.
We can see that this year designers are increasingly making practical and aesthetic decisions in their work. In addition, we are seeing more and more design use of streamlined and downright simple designs. All this is done to simplify the task while obtaining a stylish design. Minimalism is often complemented by well-balanced hues, solid colors, and simple fonts.
If we are talking about the so-called "flat design", then minimalism masterfully uses even the empty space of your website. To improve the user experience of the content hierarchy, this approach is increasingly being used. After all, it helps to sort out visual clutter and effectively reduces page loading speed. And although such a concept can hardly be called innovative in terms of web design, the growth in demand for it is still ahead.
How Will UI/UX Trends from 2022 be Different?
Until the end of the year, it is difficult to make accurate predictions. However, we can already say that this area will be given special attention given the role of UX in user interaction. Especially when it comes to business. After all, suffice it to say that there are more than 1.5 billion websites in the world and each of them wants to become the best by attracting ux ui design services. To do this, next year, website designers will have to become even more creative and talented, applying more and more new solutions.
This courage and the search for something new will be the main difference between the trends of 2023 and 2022. Global businesses will compete with each other, trying to create the best UI/UX, and poaching as many potential customers as possible. And since design accounts for the lion's share of a customer's first impressions, we can expect bold new designs to come with technological advances. All this directly affects the conversion and traffic, and hence the success of your business.
Check out our portfolio and examples of our works.
The Future of UI/UX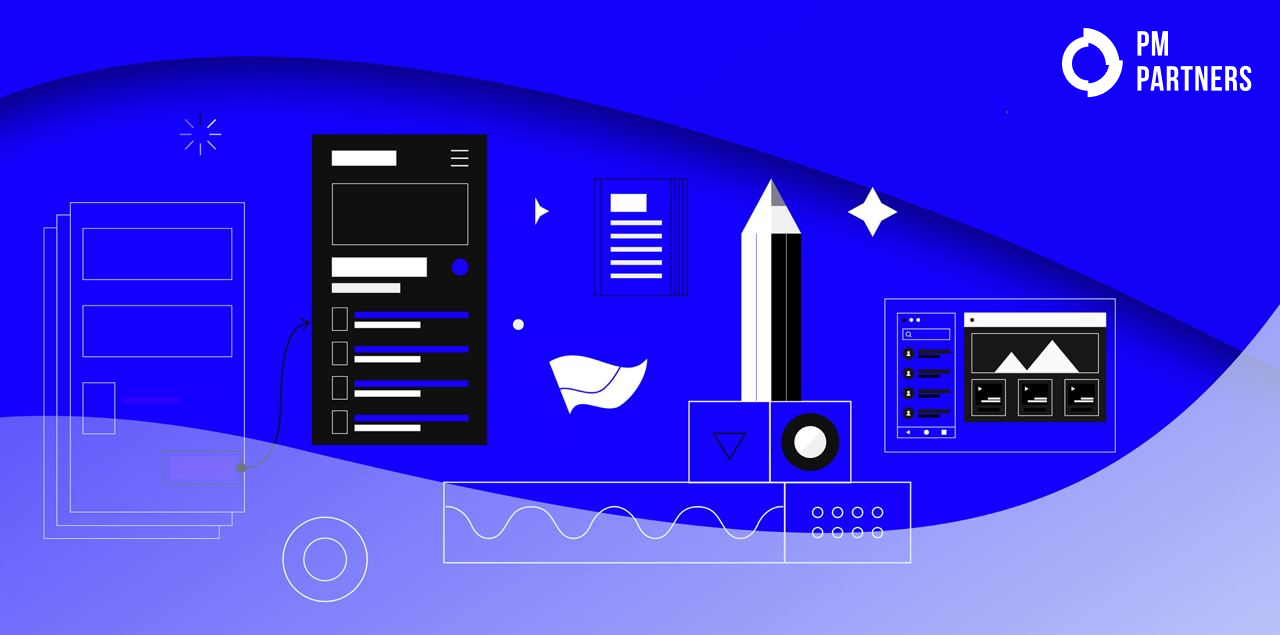 We can guess what trends will be popular, but one thing we are sure for sure is that modern businesses must invest in UI/UX. After all, if you miss the right time and lag behind competitors at least a little, then even the most successful businesses risk falling from the top. The list of UX design trends is constantly growing, and success in the market often depends on timely decisions.
Considering all this, as well as the growing technical possibilities, it is quite possible to assume that UI/UX is in for a surge in popularity in the future. After all, the competitive environment always forces companies to create easy-to-use, high-quality products. Who knows, perhaps augmented reality, combined with voice capabilities, will completely revolutionize the work with the buyer? You need to be prepared for any eventuality by hiring professionals who are ready to handle the most difficult task.
How can PM Partners help you to achieve the design frontiers of any height?
The development of technology not only opens up new opportunities for your business but also makes UI/UX an increasingly complex process. To be successful, you must hire a team of professionals to help you succeed in the world of modern tools, platforms, technologies, and trends.
You need experts and PM Partners will be happy to help!
We provide the widest range of services. After all, we know that a client may need both designers to develop a professional website, as well as user interface developers, as well as specialists capable of creating a mobile or web application. Pm-partners are proud of their reputation! We have some of the best developers and UI/UX designers; we are ready to take on any task and achieve the best results. You will be pleasantly surprised by our prices!
Just visit our write us for more details.