All articles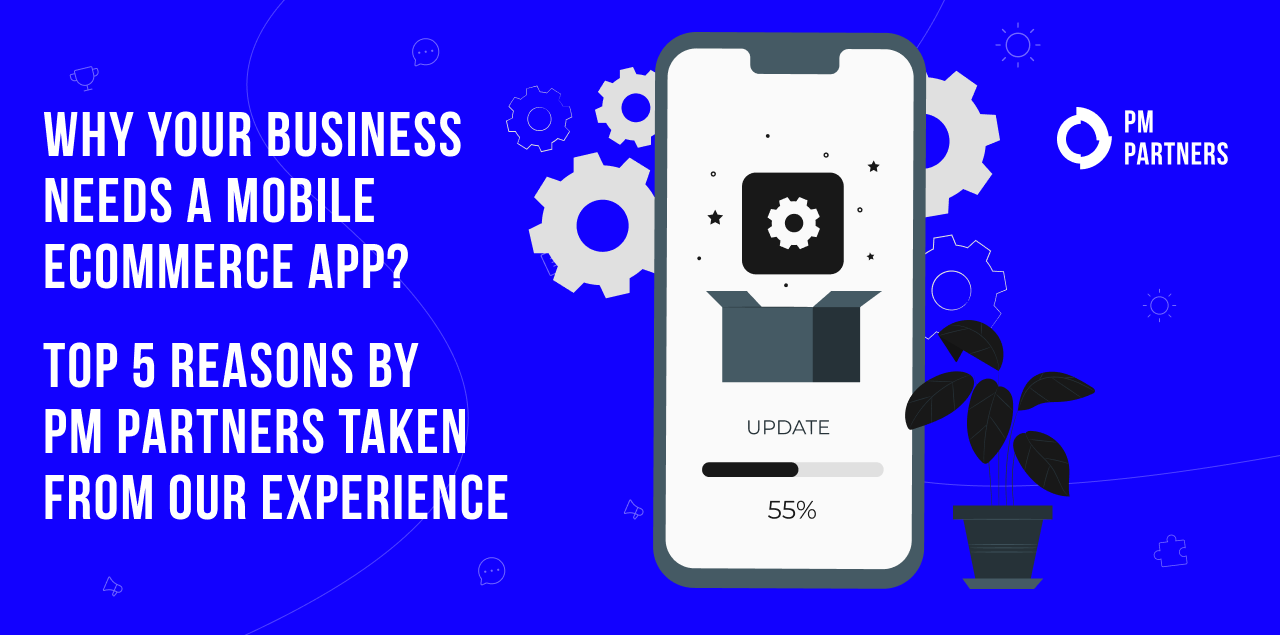 Is There Any Future in Mobile eCommerce App? E-com Apps Review by PM Partners 
The scale of the development of the e-commerce industry is increasing every year. After all, people are increasingly choosing to shop online. And this is natural, because the Internet, even in quiet times, provides a wide choice and convenient delivery through online shopping. What to say about the times of the Covid-19 pandemic, which brought online shopping to a new level of popularity? And all this would be impossible without mobile applications on our smartphones, which have become a real engine of shopping in the modern world. In other words, mobile ecommerce apps.
After all, when ordinary stores closed, people began to order via the Internet using their mobile devices, what they used to buy at the checkout. All this, of course, contributed to the popularization of online services and the development of the mobile application market. We at PMpartners studied the trends and statistics of Mobile E-Commerce Apps development to show how creating your mobile application affects the company's profit and development. Buckle up, this is going to be an interesting article.
Why Does Your Business Need a Mobile eCommerce app? Top 5 reasons by PM Partners taken from our experience
As you probably already understood, now the market has developed in such a way that it is mobile applications for e-commerce that can become the key to success that you have been missing. After all, successful eCommerce mobile apps can help your business reach a new level, create a long-term audience, increase sales, and also provide a competitive advantage in the retail market. And if that's not enough for you, here are the top 5 reasons why your business needs a mobile eCommerce app.
Reason №1 Faster buying process
Sometimes speed is everything. Your customers value their time, and if they can speed up the buying process with your app, then consider that a big step toward success. After all, competition in the market means, first of all, the struggle for the attention of the buyer and, accordingly, faster sales.
You sell your products faster because you are not limited to the physical premises of your store. A person from another city or even a country may well order a product in your application if he did not find it in the store near his house. People don't want to spend a lot of time on the Internet, they make quick purchases, and you get a quick income and an increase in sales.
In addition, customers are quickly accustomed to the benefits of e-business, such as assistance in choosing goods and order delivery. From searching for a product to adding it to the cart, the entire process of buying a product is fast and convenient for the buyer. Well, when the buyer is satisfied, you quickly sell your product and have a chance to get a regular customer.
Reason №2 Create a store and product list
The product list is what the customer sees when they search for a product. This is one of the benefits of e-commerce meant for the merchant. The upside of this online business is that you can personalize your product list once you create them. The best part? It takes very little time to create a list, all you need is your product name or codes such as EAN, UPC, ISBN, or ASIN.
Sellers can add multiple images, descriptions, product categories, prices, shipping costs, and delivery dates. Thus, in just one step, you can tell the buyer a lot about the product. Building your list shows buyers what you have.
Goods placement rules:
Use high-resolution images. Blurry images are distracting and confusing for customers
Maintain image dimensions. Typically, e-commerce marketplaces recommend a resolution format
Provide multiple product views. Some sites even let you turn on a 360-degree view of items
When adding variations of a product, such as different lipstick shades, make sure each variation has its specific image
Customizing lists makes them attractive and engaging. Here, the seller has full control over the setup, he can mention available offers, discounts, etc. Other benefits of e-business product listing are that it can be downloaded for free and quickly.
How is this different from offline stores? – Offline retailers can only provide some product information. This can be a hassle as they have to keep repeating the same data for every client!! On the other hand, an online marketplace provides a place to describe a product – once interested people will read it. You can include even more information such as reviews, demo videos, ready-made offers, and expected delivery times.
Finally, the listing stays online 24×7 so the customer can see the item whenever they want. Sellers have the option to add multiple listings or remove items that are sold out.
Probably one of the main benefits of e-commerce for businesses is cost reduction. Judge for yourself, you no longer need to pay for your physical store. Forget about expenses like rent, store design, repairs, inventory, utility bills, and more. With all the investment in services, maintenance, inventory, and labor, it is very rare for salespeople to make the desired profit from a brick-and-mortar store.
At the same time, mobile apps for eCommerce allow you to reduce store maintenance costs. An eCommerce app is more competitive and requires less cash investment compared to a physical store. So this is also an advantage for individual and small sellers who do not have the necessary start-up capital.
Reason №4 Accessible advertising and marketing
The opportunities for advertising in the world of e-commerce are truly endless! You are not limited to the visibility of signage or outdoor advertising. E-commerce marketplaces open up a whole world for you to help you sell your service or product. And here you are only limited by your imagination. Captivating videos, high-resolution images, compelling infographics… All of these tools are available to you for advertising.
Trading platforms often offer tools for customer analysis themselves. These opportunities can be used to grow your business. You can spice up plain text using a variety of functions or use more advanced settings. You are provided with a tool that makes advertising and marketing easier, structures your orders, and shows returns and shipped items.
Reason №5 Flexibility for customers
The business e-commerce model means that you can provide products to your customers 24×7. This flexibility for customers allows you to sell your product anytime, anywhere. And a successful eCommerce app opens up fantastic opportunities for your business.
Your client will always be present in the e-commerce market, it is enough to offer him a successful mobile application. What's more, eCommerce mobile apps ensure that many of your customers come back for repeat purchases. After all, convenience through express delivery, discounts, or promotions guarantees a cloudless mobile app future.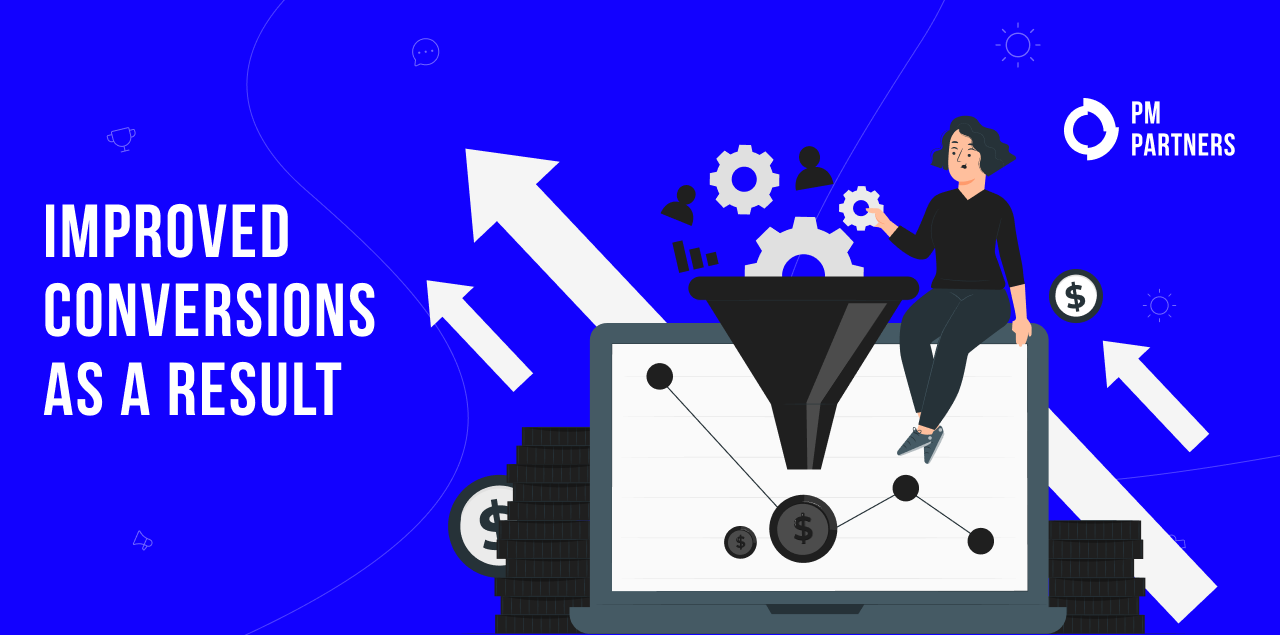 The feedback your customers leave is also important because it builds trust in your business and helps you determine which products and services are in the most demand. All this together gives us a good understanding of how mobile apps can be used for eCommerce.
Why Are Mobile Apps Essential for E-commerce?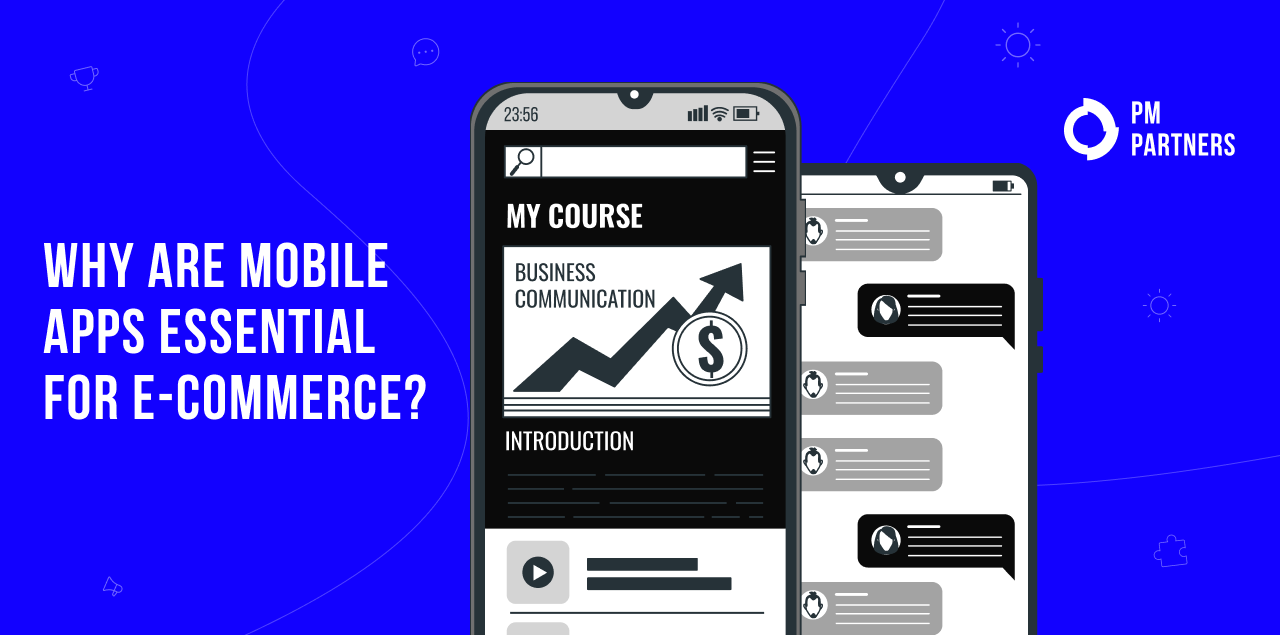 In the modern world, the mere presence of your company in the mobile eCommerce market in itself becomes a prerequisite for the expansion of your company. At the same time, you retain your existing competitive advantages. That is, there is a situation where you can potentially get a huge benefit, practically without risking anything.
Nevertheless, despite all the obvious advantages, not all businesses have yet taken advantage of the opportunities presented to them. Many small, medium, and even large businesses have not yet realized that the future of mobile apps is coming today. And instead of taking advantage of this technology, they are losing opportunities to lower their startup's marketing budget, as well as grow their customer base.
Improved Direct Marketing & Sales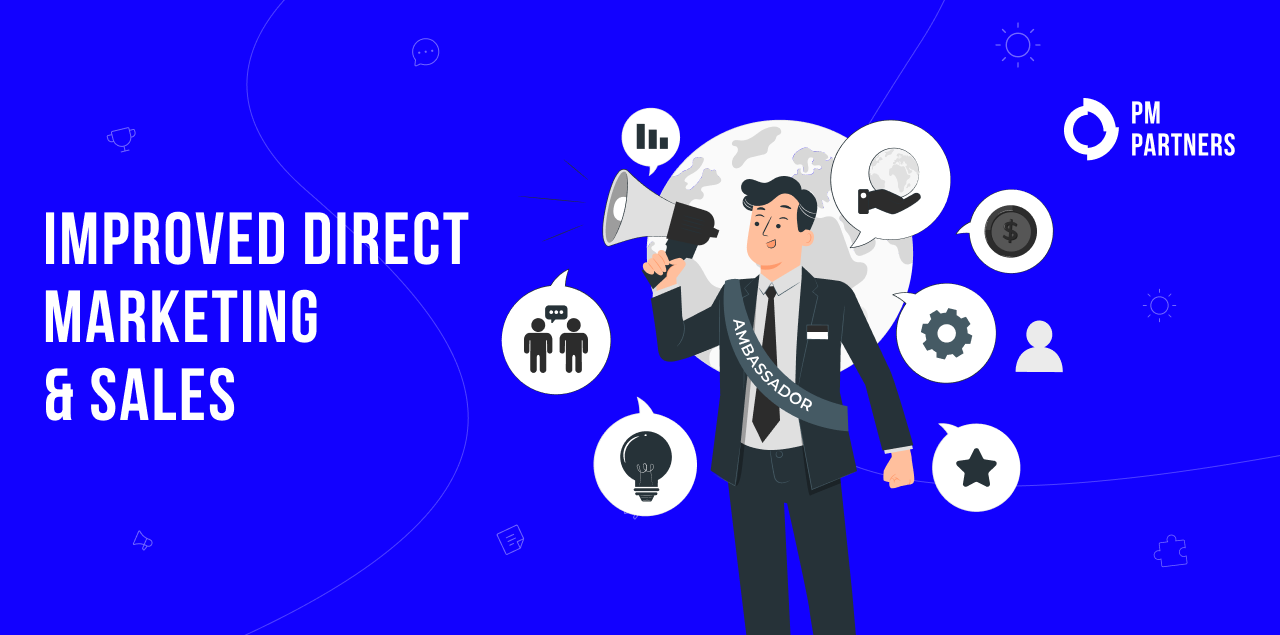 Technology development also plays a big role in mobile eCommerce app development, making the purchase process more convenient for the client and more profitable for the business. In particular, the ability to collect customer data and use subsequent targeting based on this data greatly improves the performance of your mobile application.
By accessing customer data, you can track their shopping habits. In turn, this allows you to automatically carry out personalized communication with the client through the application. In turn, this further stimulates their future purchases. All this further increases your sales.
Better Customer Experience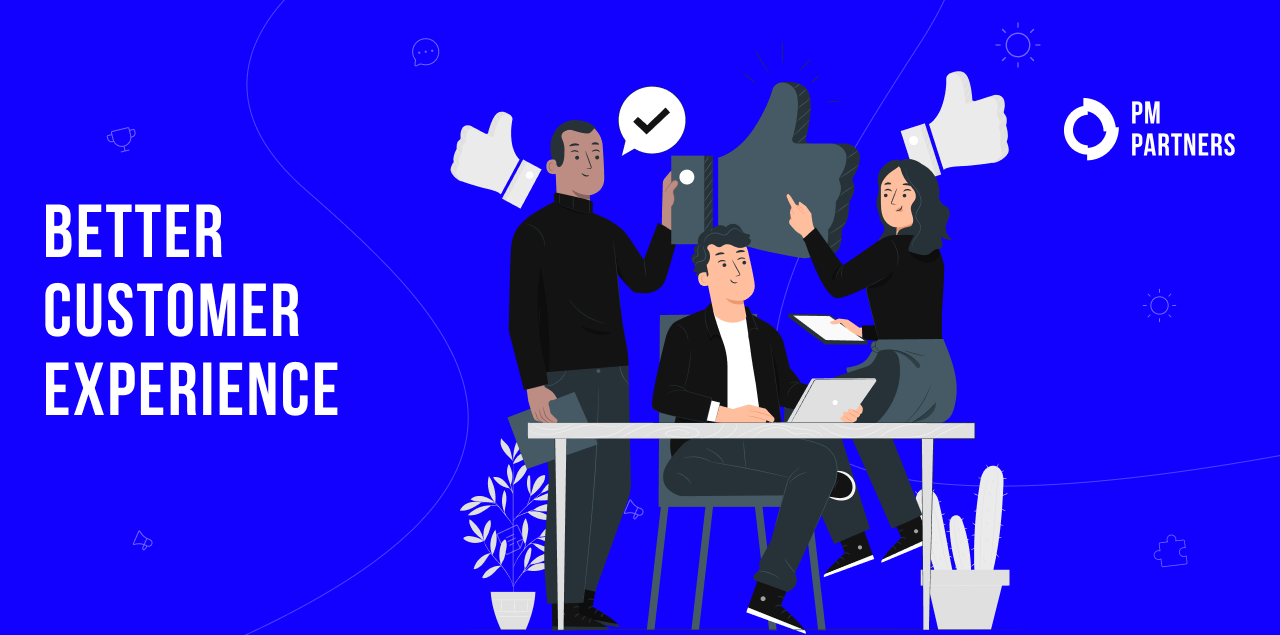 As we said, your customers want quick answers and don't intend to wait long. Mobile apps greatly speed up this process. In addition, when compared to websites, they are much more reliable and personalized. All this helps to improve the customer experience, especially for customers who value the speed of purchase and who do not want to make an extra series of clicks.
Push notifications are also great for capturing customers' attention through mobile apps. After all, being directly on the client's mobile device, it is easier for the application to draw attention to new products or promotions. This feature works especially well when combined with personalization, which is much better on mobile apps.
Enhanced Brand Recognition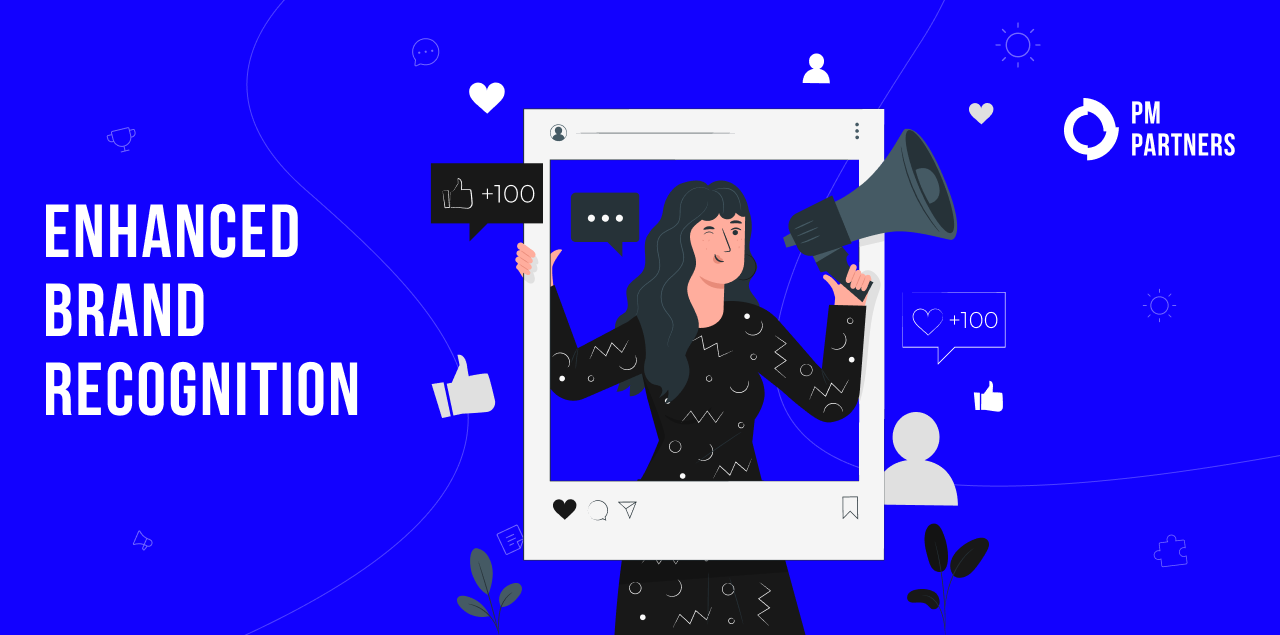 Mobile apps are not just another business opportunity. Today, this trend sets the pace in the online market, directly affecting the profit growth of millions of businesses worldwide. In some cases, the recognition of a modern brand can directly depend on the success of its mobile application.
But what exactly contributes to the recognition of your brand in a mobile application? There are many small details that matter. Starting from your company icon and logo to user feedback, these are all important parts of your mobile application, the development of which should be entrusted to professionals. We at PmPartners know how important these details are. After all, it is through the application that a business often communicates with users from all over the world.
Increase in Revenues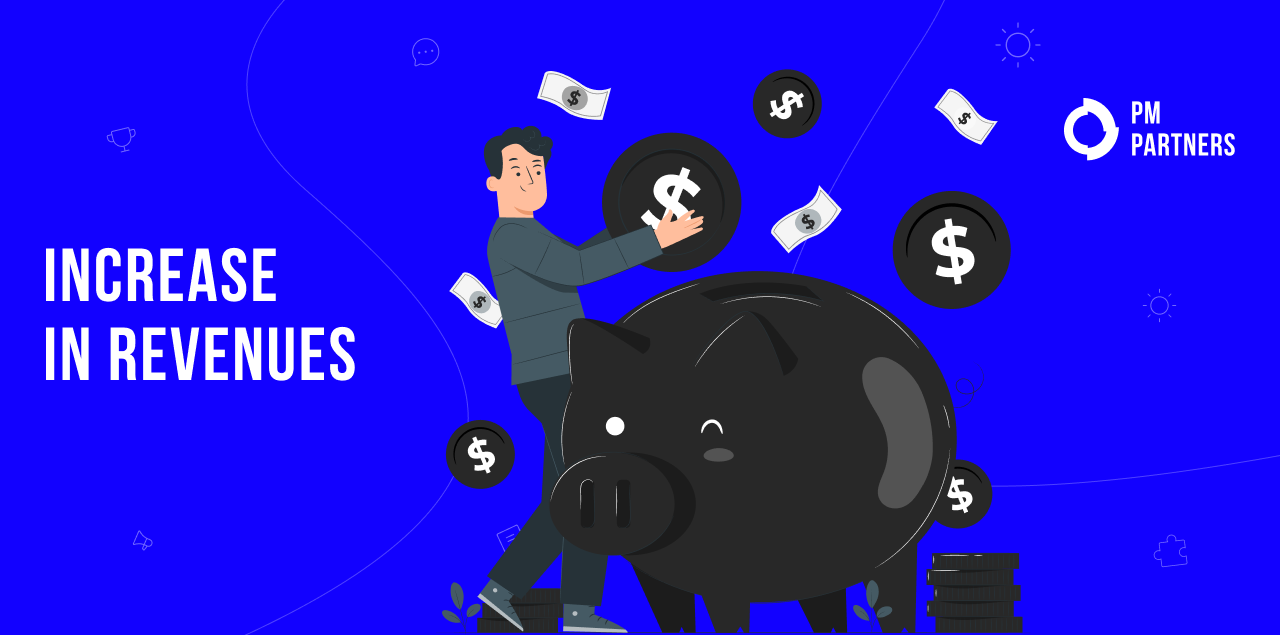 It is important to understand that any mobile device has the potential to become an e-commerce tool. That is why when developing a mobile application it is very important to focus on the so-called customer experience. Essentially, people want a simple, intuitive interface and the fastest possible buying process. After all, times are changing and traditional advertising is already bringing such results as before. To be competitive, you need to use modern digital marketing tools to increase your income and mobile applications are one of the most effective tools for this purpose.
Where the online store faces congestion, mobile applications perform their functions perfectly. In addition, by expanding sales channels, you provide customers with more shopping opportunities. However, for a customer to download your mobile app, it must be available from trusted sources such as the Apple App Store or Google Play Store.
E-commerce Statistics Overview
It is always important to understand what result you can expect. The success of your business cannot be predicted without access to statistics tools, and the mobile app allows you to get the data you need. That is why mobile applications have become an important tool for e-commerce around the world today.
Digitalization makes our life easier and businesses more profitable. People from all over the world are downloading mobile applications thanks to accessing the Internet. And since, according to statistics, about five billion use the Internet worldwide, the number of your potential customers is also constantly growing. According to another statistic, global e-retail sales exceeded $5.2 trillion in 2021. And this figure continues to grow.
Top E-com Apps + Our Cases
Today's pace of life requires fast business solutions. The best e-commerce companies know that consumers often shop on the go and mobile apps are great for this lifestyle. In recent years, the use of desktop computers for shopping has continued to decline, while the number of mobile transactions has only increased.
That is why market leaders know that to maintain their leadership, they need a new approach that will be primarily focused on mobile devices. We at PMpartners successfully help businesses make the evolutionary transition from website to the mobile app. After all, this is now one of the main trends among our customers.
How to Enhance eCommerce Mobile Apps in 2023 to Get More Profits?
The role of mobile business applications is growing every year. For example, according to statistics, global mobile app revenue in 2020 was $60 billion more than the previous year. Well, by 2025, the global income from mobile applications will be about 613 billion US dollars. Such data confirms how profitable the introduction of mobile applications into your business is and that the demand for it will only grow.
Many of our clients have already started using mobile applications in their business and ask us to improve their mobile applications to get more profit. Of course, each case is individual, but we can give you some valuable advice from our practice. There are a few tricks to increase revenue and get the most out of your mobile eCommerce app. Perhaps your application will be useful:
1. Application history
2. Good store optimization
3. Push notifications
4. Ads inside the app
5. Email Lists
6. In-App Purchases
7. User-friendly design
8. Subscriptions
9. Data collection and analysis
10. Deep Links Help Increase Engagement
And of course, we advise you to always trust the development of your application to professionals.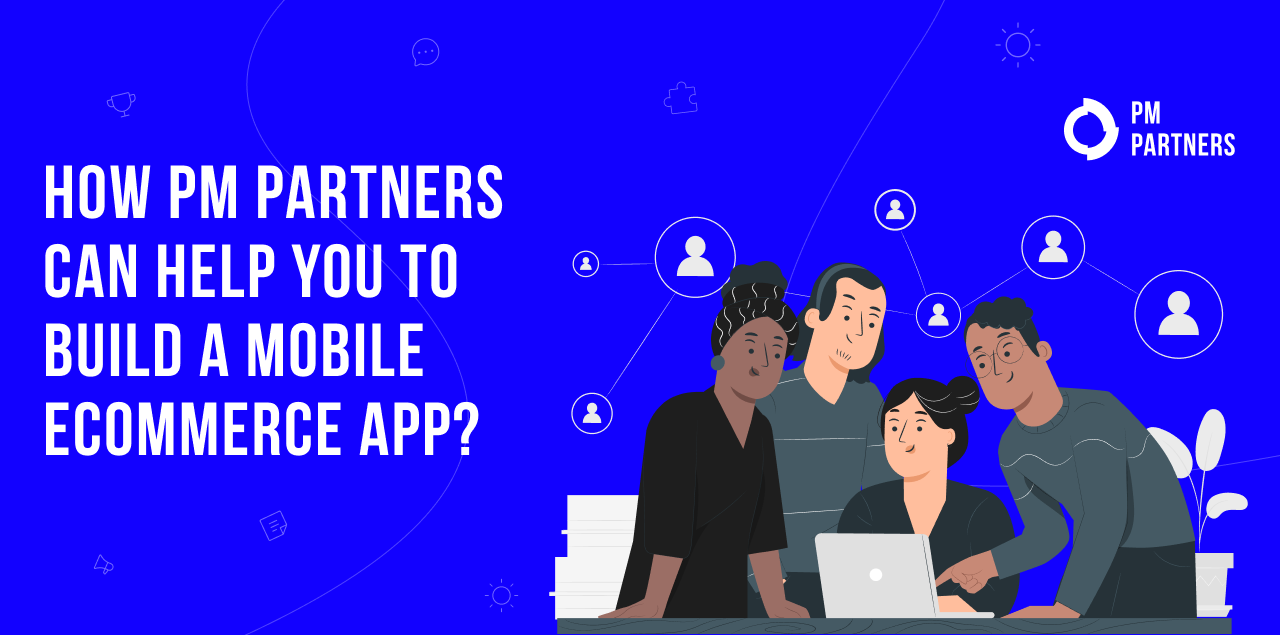 How can PM Partner help you build a mobile eCommerce app?
PM Partners is an eCommerce mobile app development company. We know our business well and we will help you become a market leader!
Our professional staff is ready to create the best mobile ecommerce app for your business. Just write us! You will be pleasantly surprised by the prices and quality of work.
PM Partners is your solid mobile eCommerce development provider. Write us and let's discuss your project!