PM Partners
PM Partners is a world-class financial software development company. We are a reliable team for fintech projects & services.
PM Partners has extensive experience in building all kinds of fintech solutions, from lightweight payroll software or wealth management tools development to ERP software with Big Data analytics.
Discover all the benefits of financial software solutions with us!
Financial Software Development Services
PM Partners understands the importance of full-scale financial software development in banking, financial institutions, or any other business that would like to keep up with the digital pace and receive a technology-driven, proven and stable working solution.
As a reliable and trusted fintech company, PM Partners provides the complete scale of fintech services, from gathering product requirements to full digital transformation and integration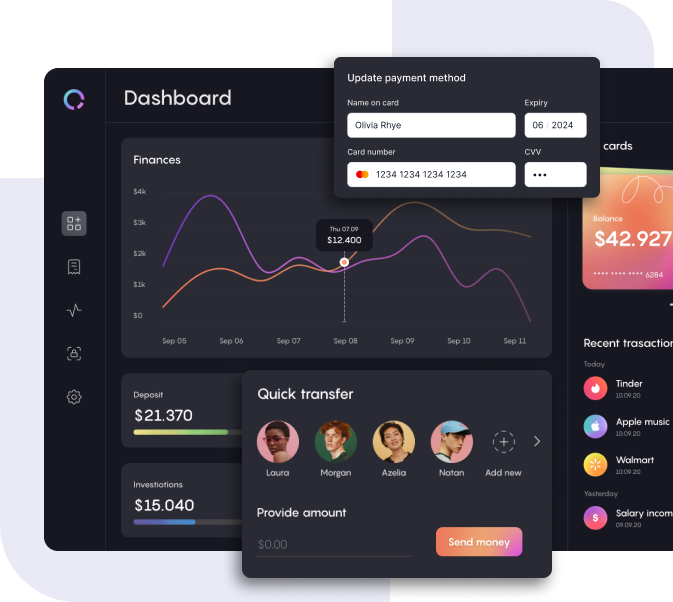 Benefits of financial software development
Benefits for Fintech Industry Participants
Financial forecasting, projection & analytics
Integration with third-party software
Processes
optimization
B2B and P2P payments & transactions
Costs
optimization
Improved end-user privacy
Market insights & analytics
Accounts
management
Customer loyalty and new customer experiences
Security, fraud detection, lending capabilities assessment
Invoices
management
Risks
management
What your Clients will enjoy as a result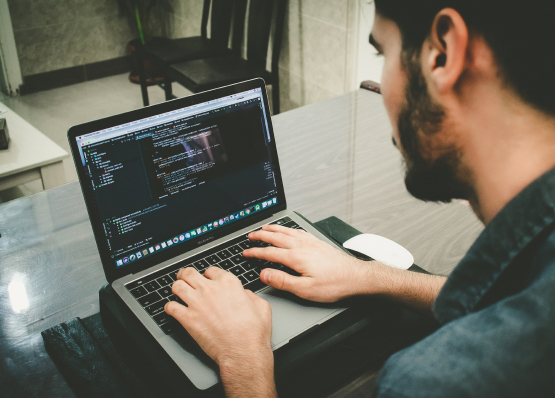 Improved billing options
Enhanced planning & forecasting
Real-time reporting
Secured authentification
Personal
budget analytics
Digital transfers & payments
Messaging
and clients chats
Features your clients will enjoy
Video and audio chats
P2P money transfer
Customer
analytics
Digital
payments
Client messengers
Automated billing
What we do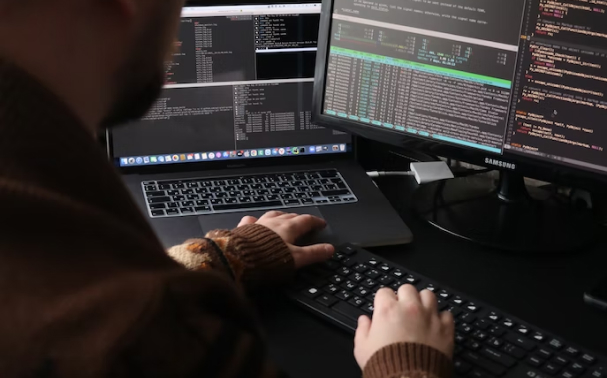 Our software development engineers are skilled in full-scale mobile and web development, as well as technologies like DevOps, CloudOps, AI, IoT and Blockchain.
We develop fintech software to consolidate financial data, automate data management and support decision-making so that our Clients would totally embrace any digital challenges and stand out among competitors.
PM Partners is ready to create any custom financial software development solutions with more than 200 professionals on board to power up any financial processes.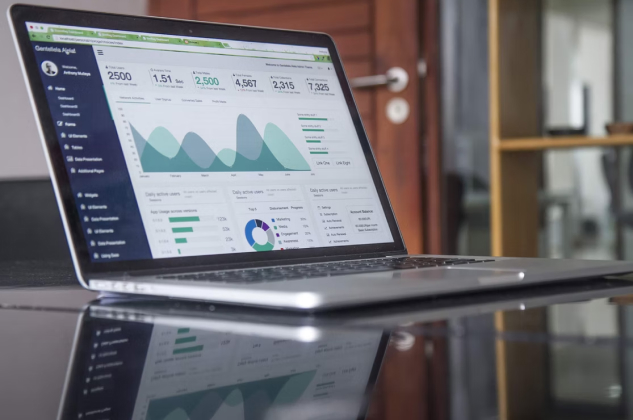 Software Development Processes
PM Partners is working with the
following fintech solutions processes: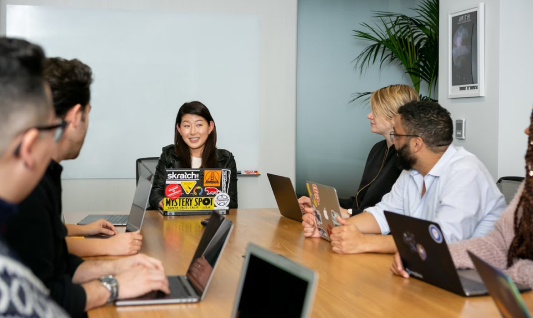 Requirements gathering & Business Analysis – UI/UX – MVP – Testing – Launch – Maintenance
Each step is thoroughly managed by our Project Managers & Blockchain Developers. Overall, our dedicated team has UX/UI designers, front-end and back-end developers, DevOps, programmers and testers that thoroughly carry out software development projects for our Clients.
Financial software solutions & services by PM Partners
Digital Banking Applications
We enable top-notch banking experiences and power them up with ML and AI. Online banking and mobile banking apps, including neobanks, can facilitate improved access to the customers' bank accounts on any device. With digital banking apps, we help to innovate the digital banking industry.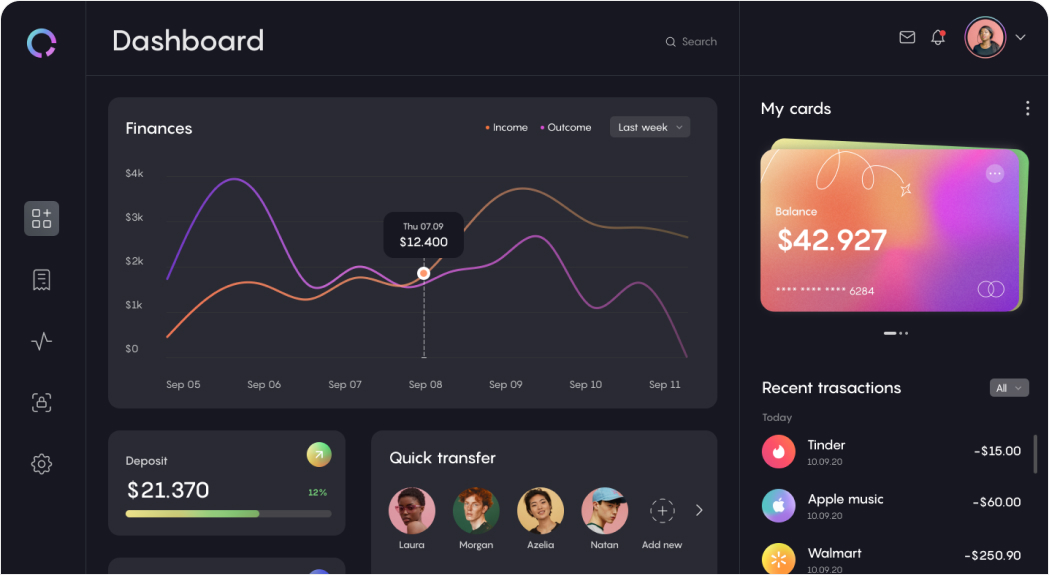 Financial Planning Applications
Personal finance applications to monitor users' income, expenses, and other financial information. We develop financial apps that enable expenses monitoring, projection and analysis.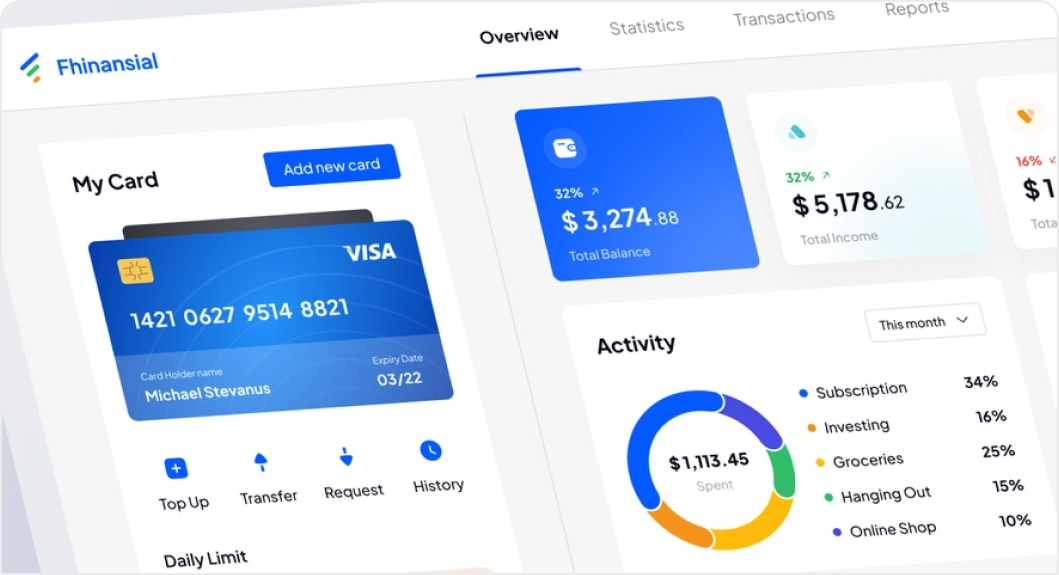 Investment & Savings Applications
Investment and savings management applications developed by PM Partners keep and manage all user's assets in one place. We develop Investment & Savings Apps that allow businesses to join the digital investment industry, stock & cryptocurrency trading.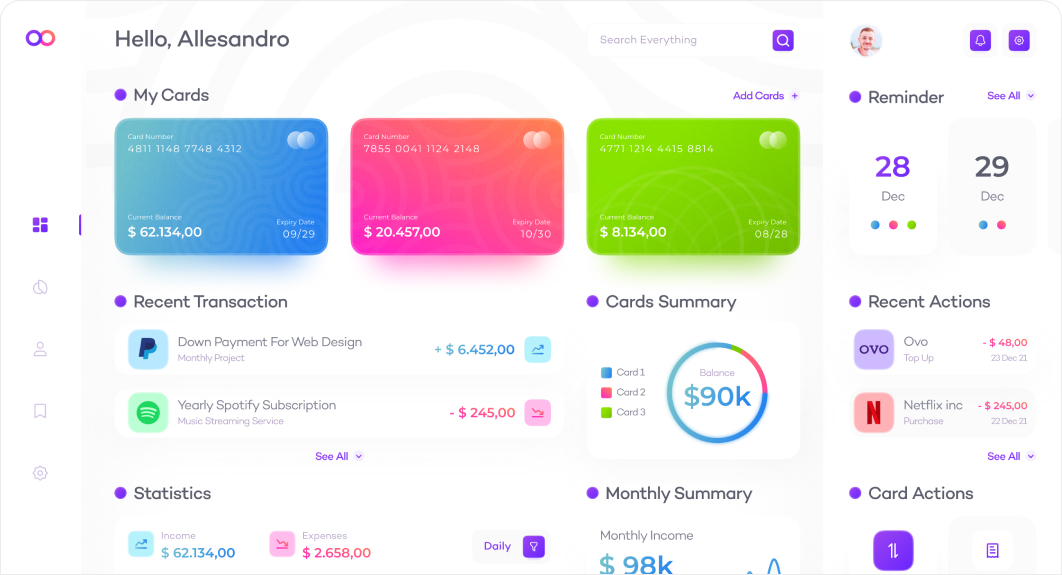 Robo-Advisory Software Development and Stock-Trading Applications
It is one of the newest subdomains of the fintech industry. Augmented intelligence goes beyond artificial intelligence (AI), allowing humans and machines to work in tandem. AI's data collection and analysis capabilities far surpass that of a human worker. Our hands-on experience allows us to streamline it into your business successfully.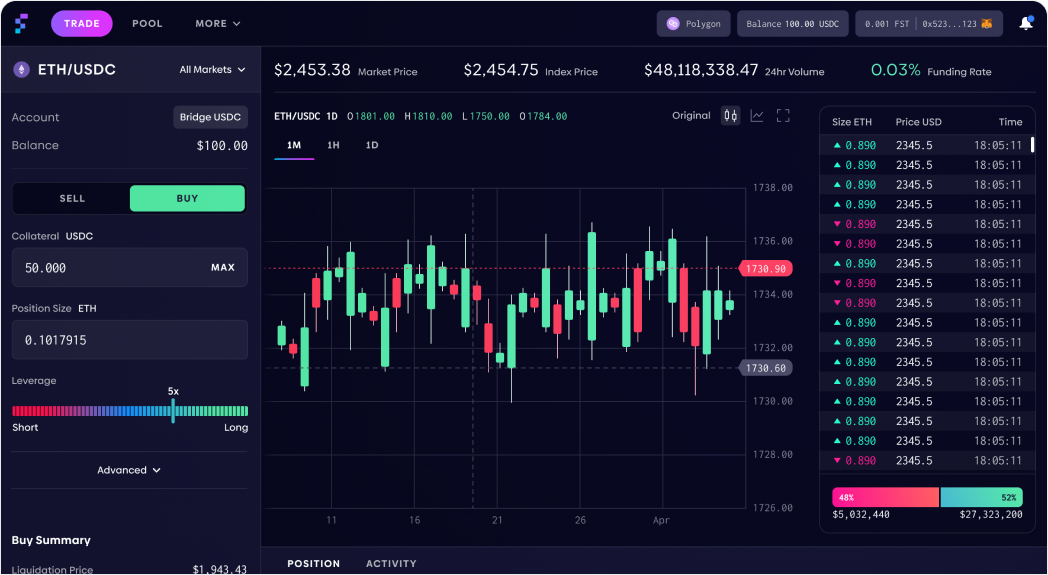 Mobile Payments and Digital Wallets
We develop digital payment solutions that facilitate and conduct payment operations eliminating the barriers mounted by traditional methods. For our Clients, we help to create highly secure and multiple-function digital wallets & mobile payment systems that escalate their market competition.
Cryptocurrency & Blockchain Services
With our cryptocurrency exchange solution we help to operate transactions with maximum speed, while blockchain-based solutions ensure transparent, secure transactions and payments and track their complete life-cycle.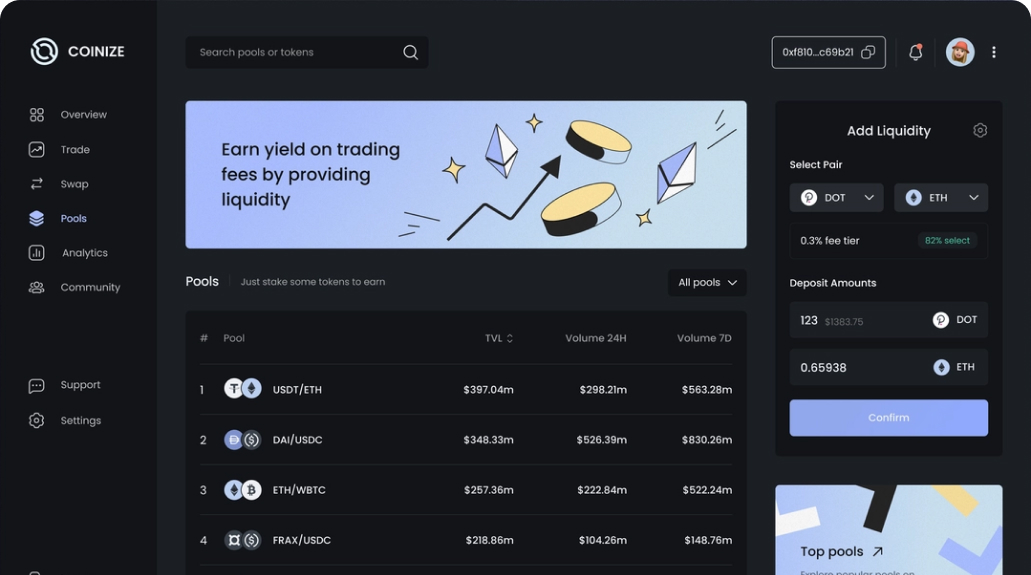 Lending and Crowdfunding Applications
Lending and crowdfunding platforms allow users to send or receive money directly via these platforms. As crowdfunding solutions developers, we provide convenient and reliable apps to enable efficient possibilities for easier lending and fundraising.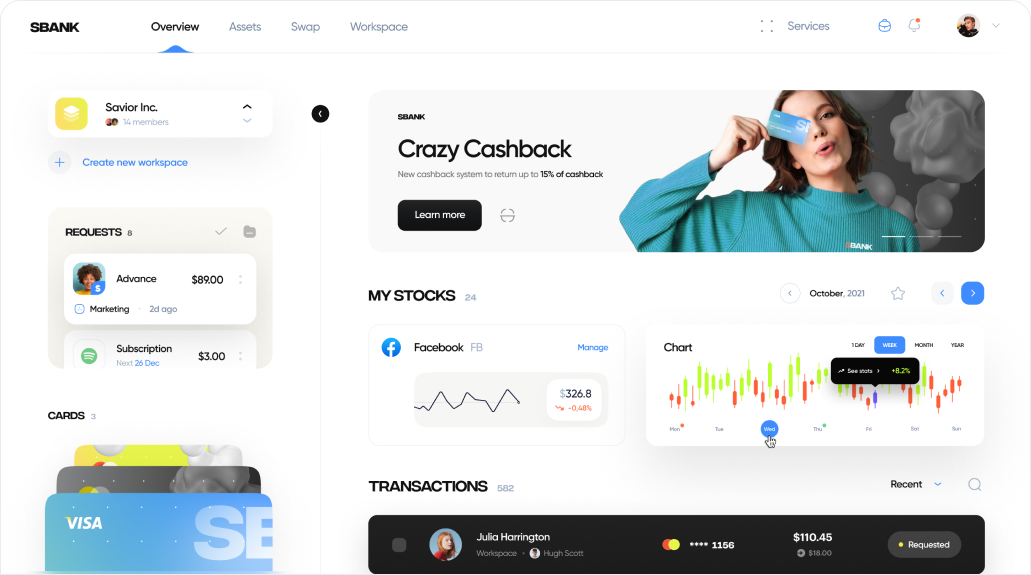 Accounting platforms
These platforms facilitate the automation and transparency of the accounting operations, creating invoices, tax reports and financial operations monitoring. We thoroughly take into account a customer-centered accounting platform customized to business needs and requirements.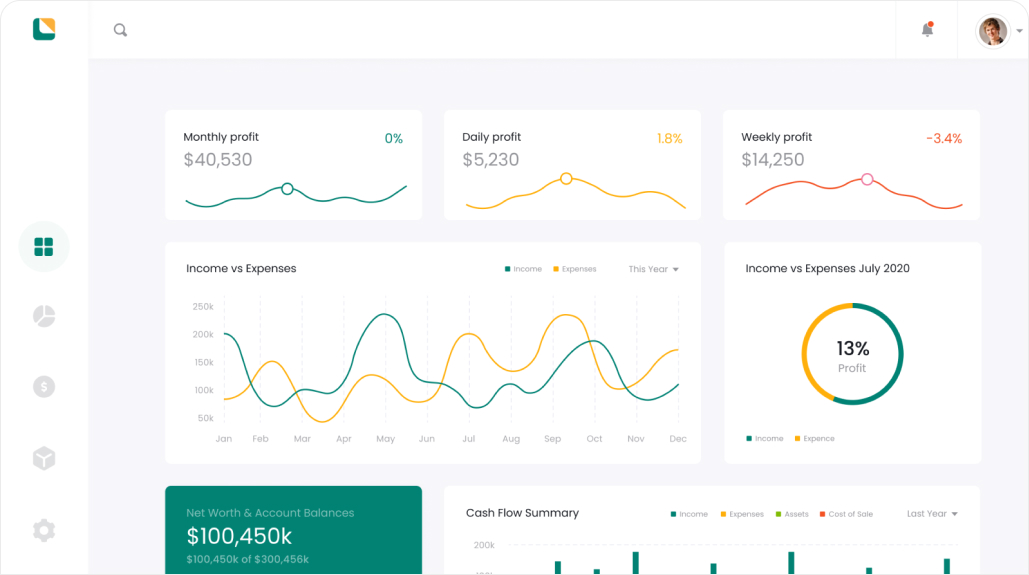 Blockchain in Fintech
Read more about our blockchain solutions
Blockchain security
We apply all the inherent security of blockchain to entrust any operations and transactions.
Smart contracts
PM Partners helps to secure and accelerate smart contracts to use all the benefits of blockchain.
Custom blockchain development
Our team offers customized blockchain services so you will get comprehensive and professional solutions
Blockchain wallets development
PM Partners helps to secure and accelerate smart contracts to use all the benefits of blockchain.
Blockchain consultancy
Our team offers customized blockchain services so you will get comprehensive and professional solutions
Why PM Partners?
PM Partners is a world-class UI/UX, Website Development, and Software Application agency.
We work closely with our clients to offer top-quality, innovative, integrated solutions to build long-term value for individuals, brands, and organizations.
We are ready to help your business digitalize to achieve your objectives through high-level software development, integration, virtualization and IT consulting.
Fintech industries
Fintech as a service provides finance-related industry participants with the newest technologies and solutions. It helps to streamline traditionally clunky processes with a significant magnitude into smooth and viable financial services online.
Trading platforms
Loans & payroll
Investment & portfolio industry
BANKS
Export & cross-border payments
Insurtech

Export & cross-border payments
Import
pm partners
Contact us
PM Partners LLC
info@pmpartners.team
+13477976806
The USA, State of Delaware
1201 N ORANGE ST STE 762, Zip Code 19801
Ukraine, Kyiv
Av. Tarasa Shevchenko, 62, office 401, 01032